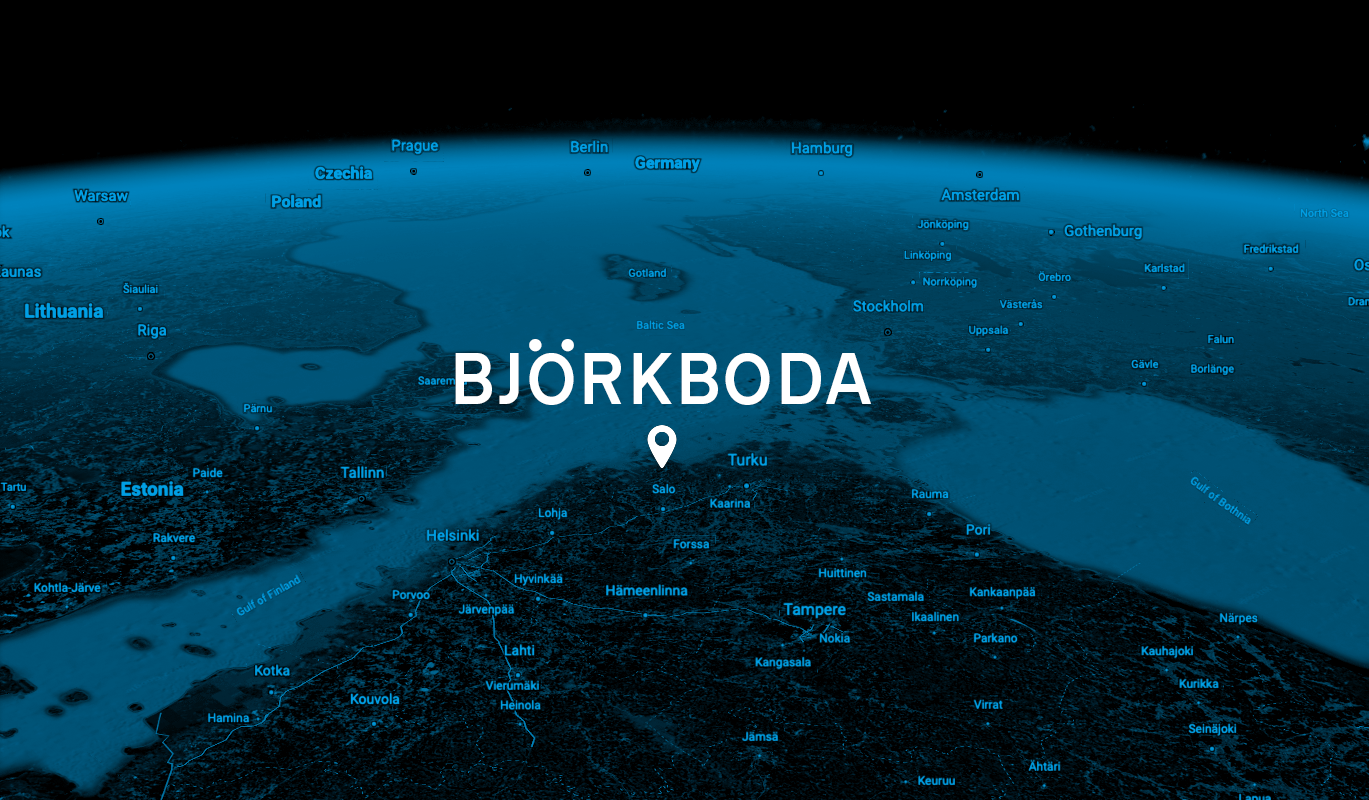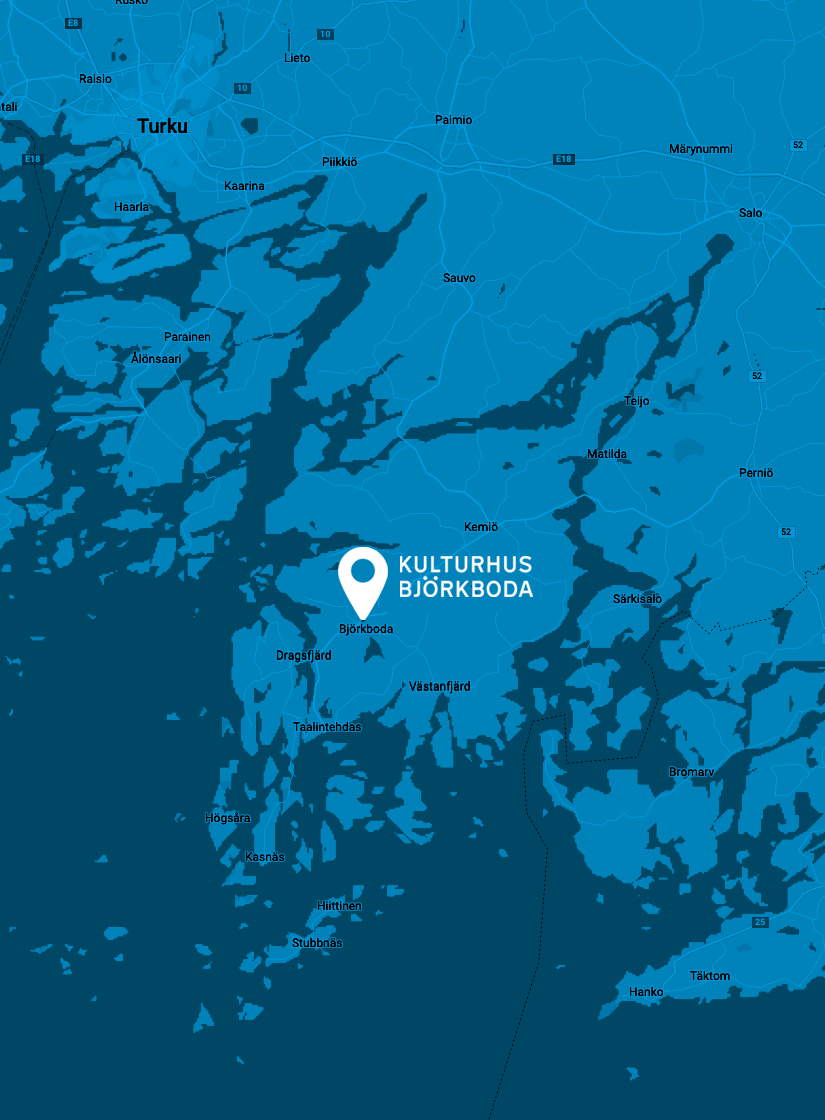 Kulturhus Björkboda
Smedskullavägen 3
FI-25860 Björkboda
+358 41 8064766
info@kubu.fi
Directions
From Kimito, drive/cycle 13km towards Dalsbruk on 183. Slow down by SEO service station and turn next left. Continue 100m. Parking in front of the house.
Open
Autumn: Friday – Sunday 12-17
Accessibility
Wheelchair access: First floor only currently. Enter through the inner courtyard, doors normally closed so let us know if you are coming: info@kubu.fi / 041 806 4766 (Sari)

Kulturhus Björkboda property is owned by Sari Kippilä, who is the director of the house. The business operations are operated by Cooperative Vinde and Sami Lappalainen. The gallery and its contemporary art program are curated by Lisa Roberts. Design and communications are supervised by Tuomo Tammenpää. A new cultural association will be founded for governing the volunteer program and events programming.
The model for the activity of the house is being tested during the first year of operation in 2022 and revisited at the end of the year. The objective is to build a sustainable cultural venue that can pay salaries for its key personnel, provide meaningful facilities for its volunteer community and sustain reasonable pricing for its community activities while upholding a quality service for its business customers and professional artists alike.
Postitusosoite:
Sari Kippilä
Pedersåvägen 215
FI-25700 Kimito
Laskutus:
Osuuskunta Vinde / Kulturhus Björkboda
Arkadiavägen 6
FI-25700 Kimito
Y:2463222-1
Verkkolaskuosoite: 003724632221
Välittäjän tunnus: OKOYFIHH
Tai PDF lasku osoitteeseen:
euro@vinde.fi
Kulturhus Björkboda is working toward a non-profit model, where the objective of all business operations is to cover the running costs of the house. The first year of 2022 will be about benchmarking: we need to find out what those costs are. We estimated utility costs (heat, electricity, water, insurance, IT, and obligatory maintenance as 20K€. This does not include any renovation, marketing, or material costs. All work is currently volunteer work. Non-profit does not mean not paying for work, on the contrary: The new cultural association, Kulturhus Björkboda ry, seeks to raise funds for paying all workshop & program facilitators and the commissions from the shop and gallery, together with the rental income aims to generate funds for paying for one general manager for the house.
How can you help:
Most important: visit us and think about what you can do, or what services and programs you would pay for. Second, rent a room, invite friends, and pass the word about Kulturhus Björkboda. Lastly, you can always buy products from our shop or the gallery. Especially investing in contemporary art via us you make a big impact: The artists get income, we get sales commission and you get an artwork, which might even increase in value over the years, but at least gives you whatever it is you want from the artwork of your choice.

2h weekly session, season = 4kk
4 months x 4 weeks x 2h = 36h = 6,25€/h
(1. Jan-Apr, 2. May-Aug, 3. Sep-Dec)
Invoiced maximum 200€ a month
Ask for a tailored price for your organisation's needs.
Contact us if you want to organise an event, a pop-up café day, or in general, need a tailored quote for your facility needs. We make it work! info@kubu.fi