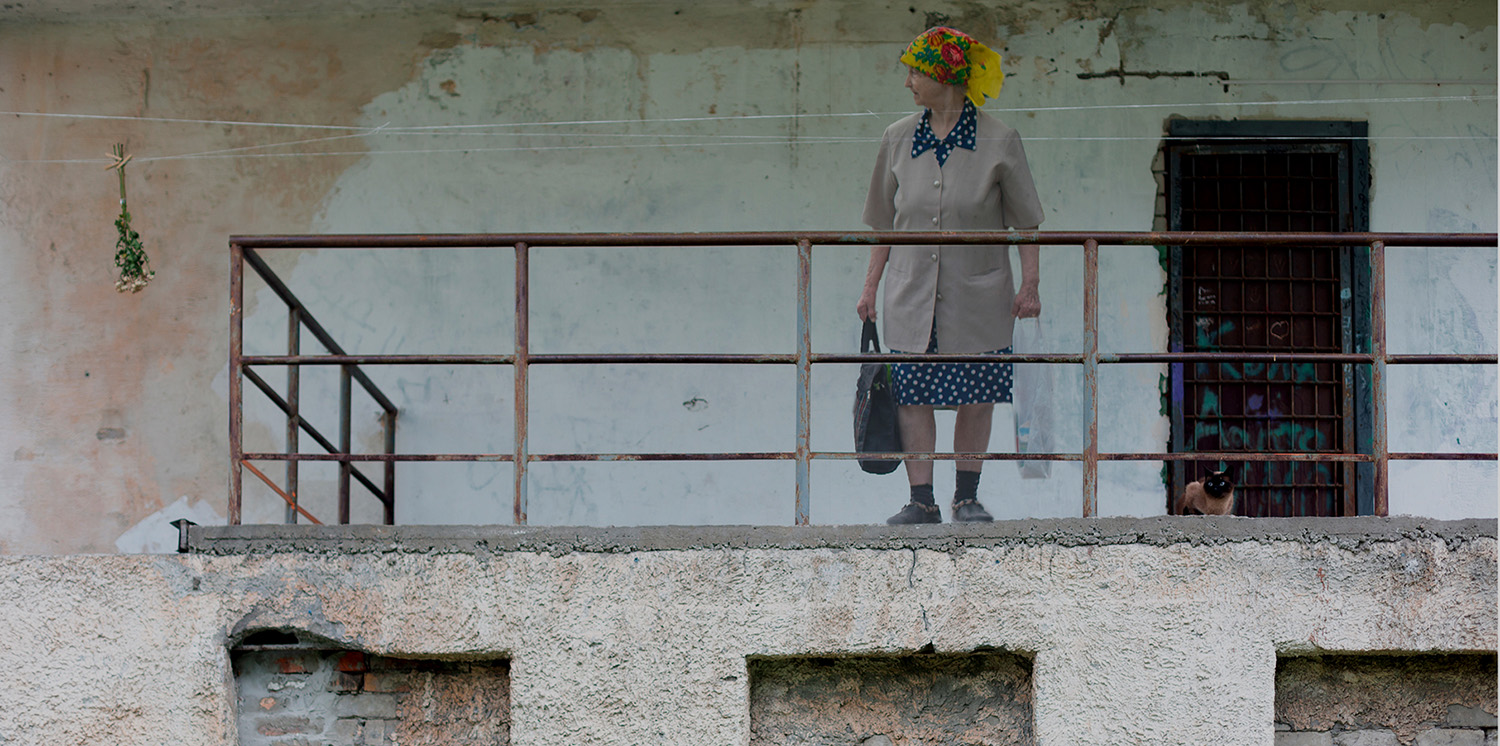 Anne Kalliola & Päivi Röppänen
4.-28.8. 2022
The exhibition Katoamispiste (Point of Disappearance) peaks into silent memories that have traveled over generations as mental images and voiceless feelings.The exhibit consists of photographs, videos, fractions of prose and poems.
Is it possible to explore these silent stories already/anymore?
To find answers, we made three research trips to the Karelia behind our border. To a place, that was a faded abstraction to us. Through our bodies, we studied the staying and disappearing of places, the ever changing nature of stories and the meaning of a place for identity building.  The feeling of a concrete place and the encounters we experienced, awakened mental images and atmospheres. Silent memories acquired real, tangible content. The exhibit is a documentation of what we found and what we understood about silence. Anne Kalliola, Päivi Röppänen.
The authors can be met on Friday at 16:00 in Kulturhus Björkboda, which can be reached by bus from Taalintehdas at 15:25 and return by carpool leaving at 16:45, or by bus at 17:39.
For more information contact
Guest curator
Anna Brück
Anne Kalliola & Päivi Röppänen
4.-28.8. 2022
Utställningen Katoamispiste (~Flyktpunkt) är en inblick i förtegna minnen, som gått från generation till generation som minnesbilder och stumma känslor. Utställningen består av fotografier samt filmverk, fragmentprosa och dikter. 
Är det redan / ännu möjligt att öppna tysta berättelser?
För att få svar gjorde vi tre expeditioner till ryska karelen. Till ställen, som enligt våra erfarenheter är en försvunnen abstraktion. Vi undersökte kroppsligt platsernas oföränderlighet och förgänglighet, berättelsernas föränderlighet samt platsernas betydelse för identiteten. Den konkreta känslan av platsen och mötena väckte minnesbilderna och känslorna till liv. De stumma minnena fick betydande meningar. Utställningen är dokumentation av vad vi hittade och vad vi förstod i tystnaden. Anne Kalliola, Päivi Röppänen
Konstnärer kan mötas på fredag kl. 16.00 i Kulturhus Björkboda, som nås med buss från Dalsbruk kl. 15.25 och tillbaka med bilpool som avgår kl. 16.45, eller med buss kl. 17.39.
Anne Kalliola & Päivi Röppänen
4.-28.8. 2022
Näyttely Katoamispiste raottaa vaiettua muistia, joka on kulkenut ylisukupolvisesti mielikuvina ja mykkinä tunnelmina. Näyttely koostuu valokuvista sekä videoteoksista, sirpaleproosasta ja runoista. 
Onko hiljaisia tarinoita mahdollista jo / enää avata? 
Vastauksia löytääksemme teimme kolme tutkimusmatkaa rajantakaiseen Karjalaan. Paikkaan, joka omassa kokemuksessamme oli kadonnut abstraktio. Tutkimme kehollisesti paikkojen pysyvyyttä ja katoavuutta, tarinoiden muuntautuvuutta sekä paikan merkitystä identiteetille. Konkreettinen paikan tuntu sekä kohtaamiset herättivät mielikuvat ja tunnelmat eloon. Sanaton muisti sai todelta tuntuvia sisältöjä. Näyttely on dokumenttia siitä, mitä löysimme ja mitä hiljaisuudesta ymmärsimme. Anne Kalliola, Päivi Röppänen
Tekijät ovat tavattavissa perjantaina klo 16:00 Kulturhus Björkbodassa, jonne pääsee Taalintehtaalta bussilla klo 15:25 ja paluu kimppakydillä joka lähtee 16:45, tai bussilla 17:39.
KUBU ♥ NORPAS
This is exhibition is a part of the collaboration with Norpas -festival. Norpas is an international independent art festival organized in a small village of Taalintehdas on Kemiönsaari island in Finland annually in August. The festival offers artistically high-quality non-commercial cultural programmes and organizes art workshops. Many of us in Kulturhus Björkboda are long-time Norpas volunteers also. Visit Norpas here.