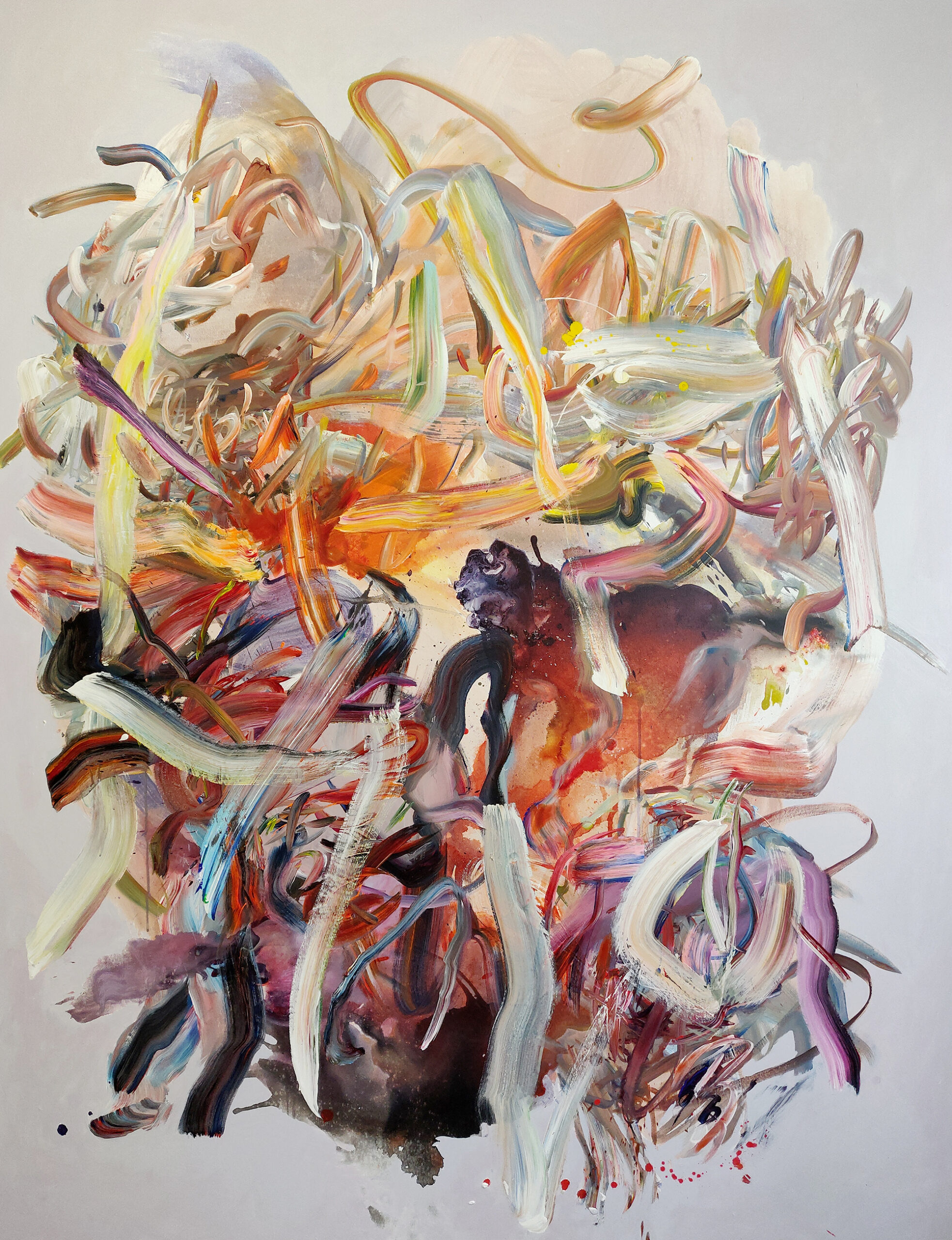 Jani Rättyä
4. – 28.8. 2022
Loaded Brush is a selection of new abstract paintings that have a sculptor's sensibility of form and texture.  Through the manipulation of texture and colour he breathes life into each of his paintings. Each work has its own unique presence and explosive energy. Jani Rättyä is a sculptor and painter who is known for his public artworks in Turku and Naantali.
Jani Rättyä, in his own words:
"There is always something familiar in art, something uncanny, it can never be explained well. For me, painting is about being in front of an eternal mystery. Abstract painting gives me a more open space for visual experience than representative art. I constantly look for new painting techniques to creatively channel my inner power. The painting is birthed as a result of a kind of Jacob's wrestle. Wrestling with color and canvas is almost always an exhausting event, because I do it without a premeditated goal. My paintings have layers with scenic elements in the background and events in the front. I've also started to isolate the main theme on a monochrome surface so that it can be more easily explored. By using the brush in many ways, I build physicality and the feeling of movement into the work. Sometimes with deliberate strokes, sometimes with uncontrollable movements, splashing and pounding. I load a large brush with several colors and let them mix on the canvas. After working spontaneously the result is chaos which is the beginning of the final painting. "
"Kulturhus Björkboda are very pleased to have one of the region's most exciting artists with us at this point in our first year. Jani brings energy, humour and technical skill and gives us a boost of energy as we continue to build our new venue." Says curator,  Lisa Roberts.

ABOUT THE GALLERY PROGRAM
Kulturhus Björkboda shows contemporary art in all media and supports professional artists throughout their careers. In 2022 our diverse program will test the exhibition potential of this grand old building. Our 55m2 ground-floor gallery and reception room can be converted into a hybrid studio/exhibition space. The rest of the house and outside spaces can also be used for site-specific installations, events, and workshops. We encourage artists with new, ready-to-hang shows as well as those who want to create site-specific work.