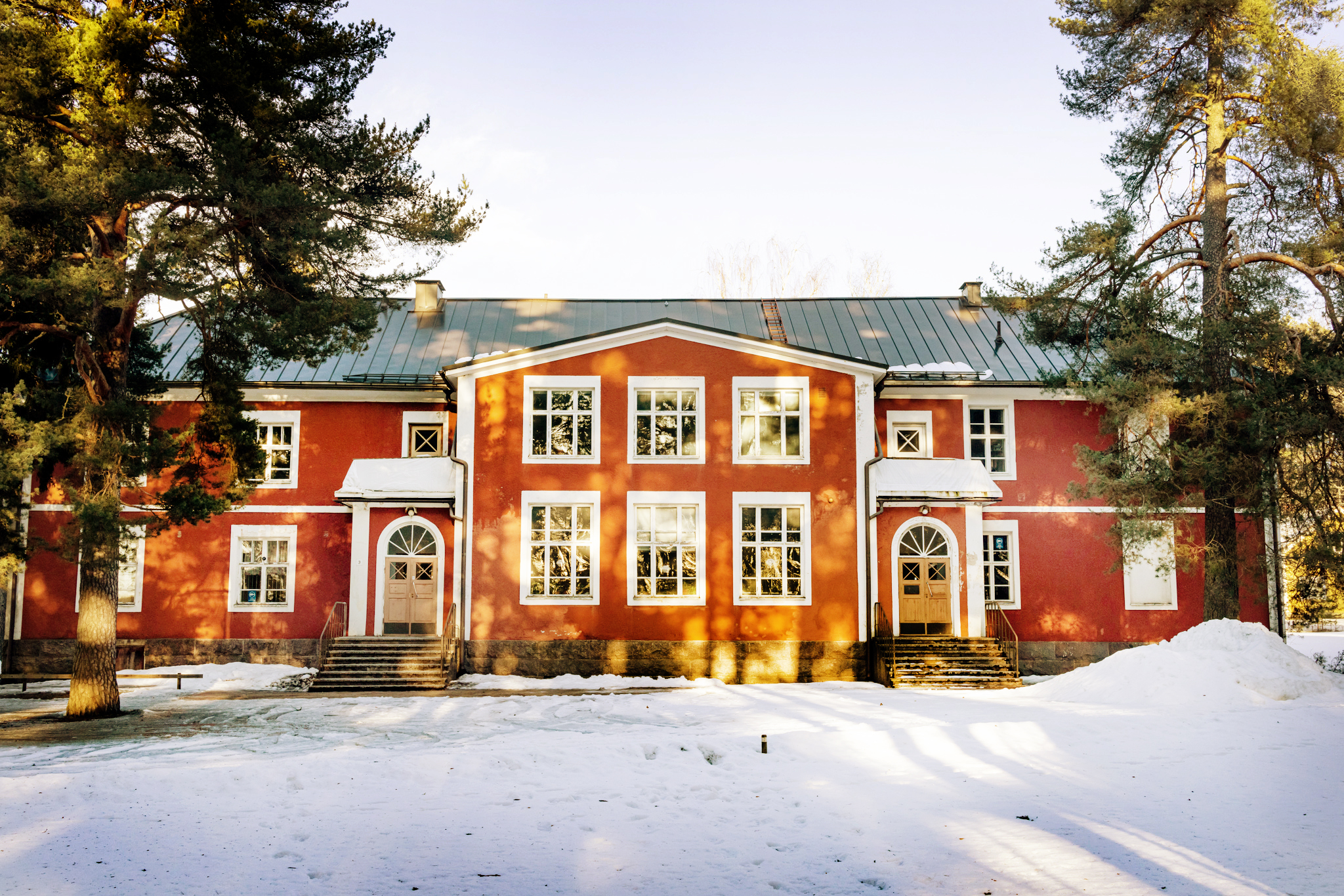 Previously, in Björkboda School:
It's 1911, and Finland is still a Grand Duchy of the Russian empire under Tsar Nicolas II. A brand new school stands proud beside the vast fields of Björkboda, just opening its doors to local children, with a great task of educating smart new pupils for all kinds of challenging quests that lies in the future. And, as it happened, Finland gained its independence, just a few years after on December 6th, 1917.
 – – –
It's 1956 and Finland has recently stepped into the new modern era of free health care and education for all its citizens. Björkboda school answered the demand with a shiny new wing to the school building with a state-of-the-art sports hall "for the culture of the body" and a dedicated theatre stage "for the culture of the mind". And soon enough, Finland was excelling over the rest of the world with the best education and the happiest people.
 – – – 
It's 2021 and Sari curves to the schoolyard on a brisk December afternoon. The school has been closed for years now, first, like in too many other rural communities, there was not enough children for keeping it going, and later, also the informal adult education faced the needs for cost savings. Sari knows this. She has been struggling with diminishing groups in local art education. She is going to make an offer. But she is not alone. There has been quite a bit of interest in turning the school to apartments or lodging. That's it. Development business wins culture and education hands down. Surely this is the end of it?
 – – – 
But no! Against the obvious odds, Sari's moderate offer is accepted. And the rumor tells that specifically her plan for turning the house into a community venue and a culture house tipped the bids towards her. Björkboda school is renamed Kulturhus Björkboda and will stand its ground for culture in all its forms in the coming years as long as there is a community to support this.
 – – – 
Join us in writing this new chapter.
Step in and say hi.
We are open.